News&Online Bidding
Hot Product
Contact Us
Company:Chengdu Cobalt Mining Co., Ltd
Email: sales@hot-mining.com
Phone:+86 28 83311885
Fax:+86 10 58646590
Address:Room10811, Floor8, Building A, Galaxy SOHO, Dongcheng Dist, Beijing, P.R.China
Collection of Gold Ore Processing Methods - Do You Really Know About Gold Processing?

---
For thousands of years, gold is sought after by many people because of its preciousness, and plays an important role in the history of human society. Combined with the authority of religion, crown, and wealth, it has become the consensus power center of human society. Do you know how does we extract this mysterious and precious ore?
The content of gold in the ore is very small, and it has the properties of chalcophile, siderophile and high melting point. In order to extract gold from natural minerals, many effective methods were found and improved.
Gold deposits are generally divided into two types: placer gold and rock gold, of which placer gold accounts for about 20%.
Placer Gold
After the primary gold is exposed to the surface, due to the mechanical and chemical weathering, the gold mineral vein or gold matrix is gradually broken into debris and gold particles. Then, under the action of transport and separation, the minerals with larger proportion (such as gold particles) are deposited on the hillside, riverbed, lake shore, forming a certain enrichment. We called them Placer Gold.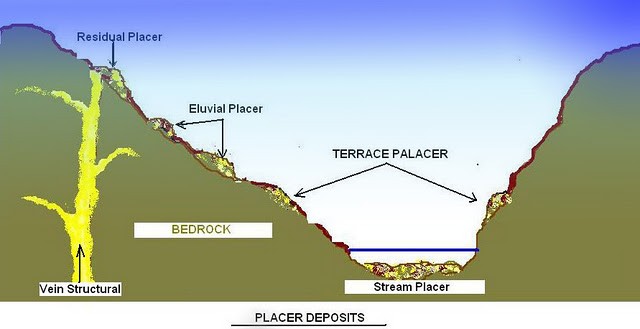 The gold placer is mainly mined by gold dredger, and also by hydraulic mining and excavator mining. The mining lowest industrial grade is about 0.15g/m3.
Gravity separation is mainly used in the production of placer gold. In the placer gold, the gold usually exists as Monomeric gold, and the proportion of placer gold is large and the particle size is coarse (generally 0.074-2mm). Therefore, Gravity is the most important, effective and economical method for the separation of placer gold. Gravity separation equipment generally adopts various types of chutes, jigs and concentrate tables.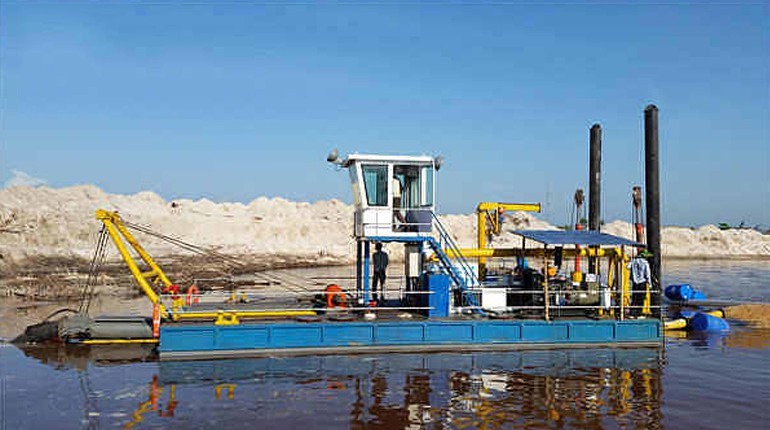 Rock Gold
Gold often coexists with pyrite, chalcopyrite, arsenopyrite and other sulfides in primary deposits. Among them, pyrite is the most common gold-bearing mineral. The separation of gold in ore is actually the separation of gold-bearing iron ore and some free natural gold or other gold-bearing minerals.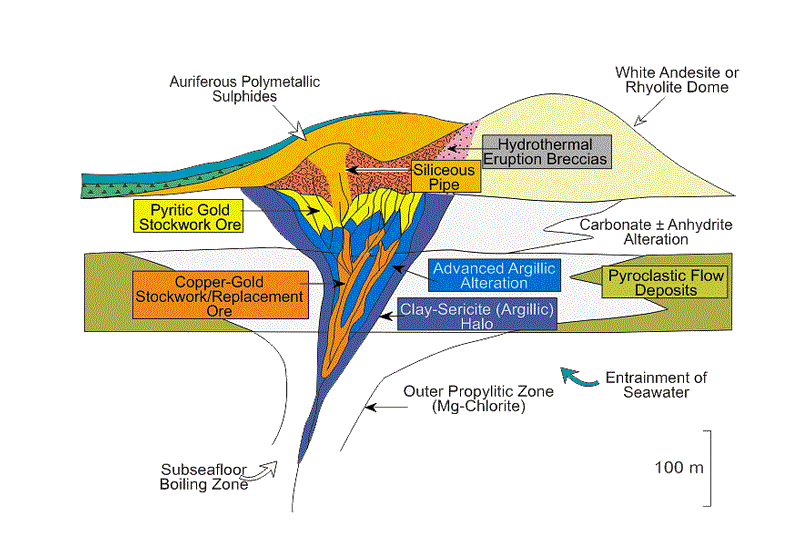 Type of Rock Gold
Low sulfide content and large particle size. Gold are the only recovery objects. A simple recovery process such as single flotation and all-slime cyanidation can achieve higher recovery indicators
The content of pyrite and arsenopyrite in the ore is 20% ~ 45%, they are also recovery objects like gold. Gold has a low grade. Natural gold particles are relatively small, mostly in the form of inclusions.
In addition to the pyrite, most of gold is closely associated with copper, lead and other minerals,of which also has recovery value. The size range of gold is large, which determines the complexity of the beneficiation process.
Rock Gold Processing
It usually uses the process of Gravity Separation, Flotation, Amalgamation, Cyanidation, RIP (resin-in-pulp process), CIL/CIP, and heap leaching to extract gold. In the practical production, the processing of gold is jointly adopted rather than limited to one single process method. Here're some common methods:
Flotation, also known as froth flotation. According to the difference of physical and chemical properties of mineral surface, the useful minerals are selectively attached to the bubbles by flotation agent treatment to achieve the purpose of separation. Flotation is one of the most widely used methods for gold ore processing. Through this method, gold can not only be enriched into sulfide mineral concentrate to the maximum extent, but also waste tailings, with low beneficiation cost.

It refers to the process of extracting gold with cyanide as leaching solution. The main methods are infiltration, heap leaching, agitation cyanidation, cyanidation leaching - CIL, CIP, CIC, etc.
To be continued...
Next: The Magic Activated Carbon- How Does Cyanidation Process Extracts Gold?
---
Contact Us with your mine project
Teresa
email: teresa.zheng@hot-mining.com