Solutions
Hot Product
Contact Us
Gold CIL production line
Process Introduction
Gold CIL (Carbon in Leach) Process is an efficient design of extracting and recovering gold from its ore. By cyaniding and carbon leaching crushed gold ore slurry simultaneously, CIL process lower the gold mining operation cost and increase gold recovery rate to a degree of 97%. It has become the first choice of modern gold mining and beneficiation plant design.
Application
CIL mainly applies for the process of above 1g/t grade gold ore and gold ore with large bearing ore volume: silver, platinum, copper, etc. As CIL sees a better performance in extracting these minerals at the same time. And Hot Mineral Dressing Test Center can help you with the component testing of your ores.

Overall gold CIL Plant

The CIL plant is fully equipped with crushing and grinding circuits, gravity circuit for coarse gold, gold absorption and desorption leach circuits, electrowinning and gold pouring facilities. The plant has operated efficiently, recovering around 97% of the gold from the ore.




CIL plant consists of following steps:
1 The ore is first reduced in size (typically 80% passing 200mesh ) to ensure that all nonrefractory gold is readily accessible for cyanide leaching, There are several variations of comminution circuits used in the gold industry, such as: Multi-stage crushing, then ball milling circuits, typical of ball mill and hyrocyclones.




2 Thickening(add lime flocculant)

After comminution the pump is normally dilute and thickening. High efficient thickener is performed to increase the pulp density to about 50% solids by mass.




3 Leaching

Leaching reagents in the form of cyanide and and oxidant such as air or oxygen are added after thickening. Leaching take place in a series of agitated leaching reactors.

4 Carbon adsorption

After leaching, the pulp is passed over a feed screen to ensure removal of tramp materials about 0.6mm. This is done to minimize screen blocking in the adsorption section. After feed pre-screening, the pulp flows trough a cascade of well mixed adsorption tanks, typically 6-8 in number. The pulp residence time is about one hour in each tank. The tanks are normally mechanically agitated and each will contain a batch of carbon of concentration 10-25grams of carbon per litr of pulp. The carbon size is 0.6-0.8mm. The gold recovery is 90-99%.




5 Desorption and electro-winning

The loaded carbon is processed by desorption and electro-winning set, by this solution, it gets grain gold.




6 Gold meltin






Gold Mining Equipment- Gold CIL Plant line mainly include following equipment: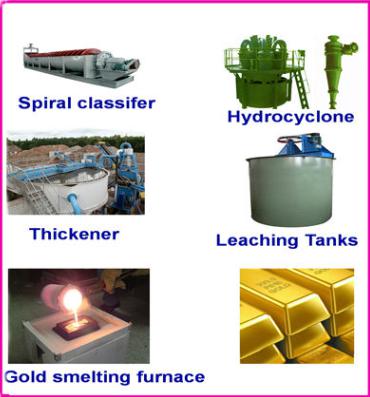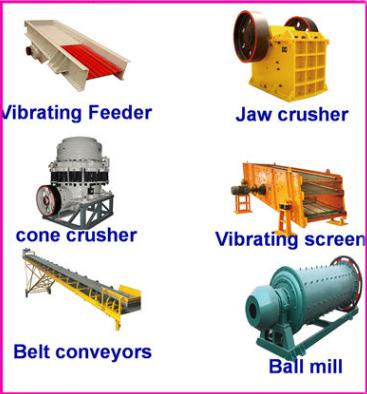 Contact us:
| | | | |
| --- | --- | --- | --- |
| | Serena Fu | Kira Zhang | |
| E-mail | serena.fu@hot-mining.com | kira.zhang@hot-mining.com | |
| Skype | Serena20140924 | kira.zhangjing | |
Please feel free to give your inquiry in the form below.We will reply you in 24 hours.