Solutions
Hot Product
Contact Us
Kaolin Beneficiation Technology and Process Flow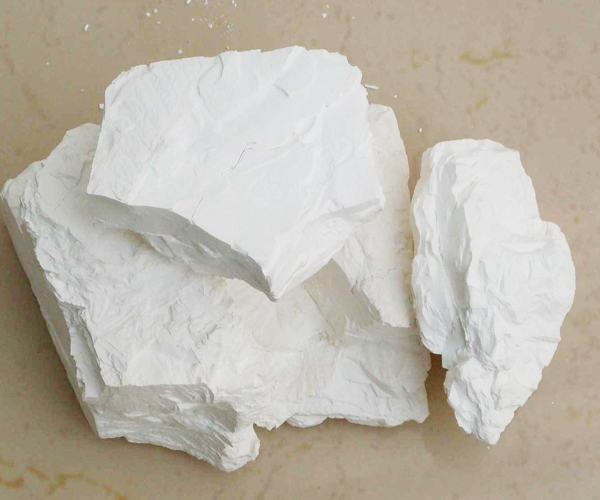 For the separation of kaolin in the quartz, feldspar, mica, iron minerals, titanium minerals such as clay minerals and organic matter, produce kaolin products to meet the needs of various industrial sectors, in addition to the re-election, flotation, magnetic separation of kaolin purified impurity, and sometimes chemical bleaching, ultra-fine flakes, calcined, surface modification and other deep-processing method for processing of kaolin.
1.Hydraulic Classification
Hydraulic classification spiral classifier (separation +1 mm coarse sand), sedimentation tanks classification (separation the +0.053 mm of fine sand), of hydrocyclone classification (separation-0.053mm fine sand), the centrifugal classifier or small diameter hydraulic cyclone classification (for ultra-fine-grained grading 0.002 ~ 0.010mm).
2.
High Gradient Magnetic Separation
Poly magnetic medium to produce the magnetic field strength of more than 1 600kA / m, removing Fe2O3, and TiO2 kaolin production paper coatings and advanced ceramics materials.
3.
The Selective Flocculation
By adding flocculants, the selective separation of fine-grained quartz, pyrite, alunite and other impurities, producing blade coating grade kaolin. Top flocculant, sodium hexametaphosphate, polyacrylic acid such as ammonium, sodium silicate.
4.
The Chemical Bleaching
Insurance powder bleach kaolin limonite, hematite, ferric reduction of soluble ferrous, or join the oxidant of pyrite and dyeing impurities, kaolin whiteness.
5.
Stripping
In a stripping machine by stirring fine media ball grinding stripping role, kaolin aggregate particles are separated into a sheet crystals, production size of less than 2μm content of more than 90% of the blade coating grade kaolin.
6.
Calcine
In 800 to 1 000 ° C calcined kaolin water loss, phase transformation, while some impurities to volatile, improve kaolin whiteness and insulation, production of cable and rubber plastic filler. Calcined kaolin required processing method of coal measure (hard).
7.
Surface Modification
Cladding kaolin with a coupling agent or the like for packet processing, improve its added amount in the plastics and rubber, for processing rubber and plastics with kaolin filler.
8.
Process Flow
Dry and wet kaolin beneficiation and processing is divided into two processes.
Dry mined ore passes through the crusher crushing to 25mm, giving into the cage crusher, the particle size is reduced to about 6mm. The moisture of kaolin to about 10% from about 20% of the recovery time of the hot air blown into the cage crusher. The broken ore then by further pulverized with a centrifugal separator and cyclone blowing Raymond. This process can remove most of gravel applicable to the processing of those raw ore whiteness, low content of sand, the particle size distribution suitable ore. The dry processing low production costs, usually cheap fillers for rubber, plastic, paper and other industrial products.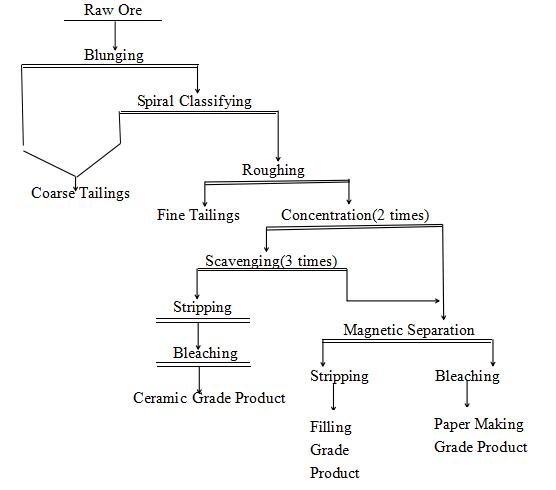 Contact us:
| | | | |
| --- | --- | --- | --- |
| | Serena Fu | Kira Zhang | Teresa Zheng |
| E-mail | serena.fu@hot-mining.com | kira.zhang@hot-mining.com | teresa.zheng@hot-mining.com |
| Skype | Serena20140924 | kira.zhangjing | tersa.zheng123 |