Case Studies
Hot Product
Contact Us
Mining Project Financing(BOT Model)
——Some mining project financing & implementation case of HOT Mining
Author: Heng(Steven) Huang Founder& Executive Director of HOT Mining
Brief Introduction of BOT
BOT (Build-Operate-Transfer Project Financing Model) is one kind of financing model,it has been widely applied in Chinese infrastructure construction for about 20 years since first pilot project in 1997 .
In Mining area, some engineering companies started trial of BOT model. At present, the international mining projects takes up a big portion, for example, the Simandou iron mine built by CHALCO and Rio Tinto is the typical BOT model.
Supported by government support, large international mining projects could easily get support from grand financing institution such as China Export& Credit Insurance Corporation, the Export-Import Bank of China and China Development Bank. Due to the contractors are central enterprises and grand listing companies, they could get project financing easily.
The project financing models, no matter BOT, financing leasing or guaranteed by fixed minerals marketing rights, are rarely applied in mining and mineral processing projects within China.
Case of BOT Mining Project
There're some typical mining projects cases that succeeded by adopting project financing model, take BF Company mining project contracted and conducted by HOT Mining as example (only part of points could be published for confidentiality reason).
After nearly one year investigation and due diligence about this mining project, HOT Mining has completed the financing plan of BF Company, and this project is in construction now.
  Project Finance Structures
HOT has signed a concession agreement relating to the construction and operation of the mine (mainly for the sale of mineral products and related interests).For this purpose, HOT has established a protocol control conmpany which is by concession contract as the core organization to operate and implement the BOT financing structure of the project.The financing mechanism consists of three parts:Mine concession contract,Investors and operators of the project,
Syndicated loans and other financial institutions.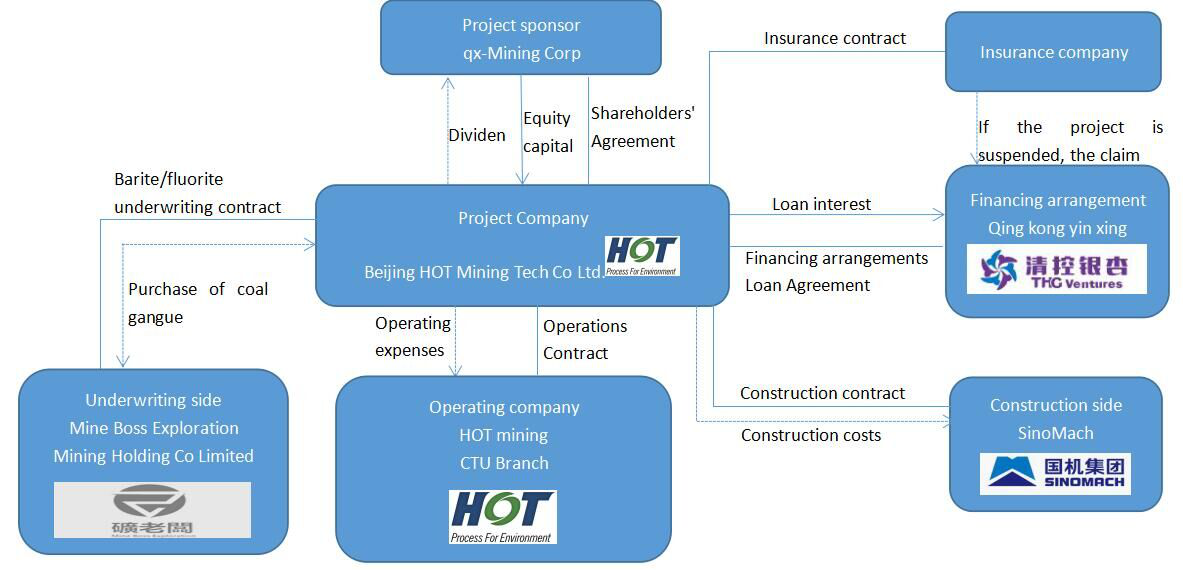 Picture 1 BF Mine ore mining and processing project BOT financing structures
Mine concession contract
Project background
The project sponsor BF mineral company, a domestic mining industry has a barite fluorite mine in Guizhou.( all licenses and approvals have been made,including Mining permit ,qualified for starting conditions).
Mine sample Inspected by authoritative organization and the quality is excellent:Barite is less harmful impurities(High whiteness, high density, block, barium content as high as 97%, the depth of the massive fluorite ore content is expected to reach 50%).
Orebody is stable and large-scale,ground 2-3km long are visible mine.The orebodies are located on the gentle slope, the mining condition is simple and low cost.
Infrastructure: good condition(Highway pass through the ore body, away from the county 5km, the county is easily accessible by highway, river transport and rail ,electric power 3km),Without agricultural land, woodland etc local hazards relationship.
Driven by the demand for nuclear power and high-end materials, the market prospect of this kind of high quality products is good.
Due to difficulties in financing from shareholders(Since the beginning of 2014, mining in a downward cycle, green project financing is extremely difficult),the project has been in a state of stagnation since early 2015.And generates sales of mineral products as soon as possible, to achieve cash flow.
It is imperative that mine owners and the project sponsor take other financing methods to complete the project.
Therefore, become mine BF project general contracting and operating contractor, and access to the mine concession contract (fluorite sales equity), not only constitute the core of the BOT project financing, but also constitute the core of the credit guarantee structure of the project loan.
Investors and operators of the project
Investors and operators of the project are the main part of BOT model. About the barite fluorite mine project, the main part is BF Mining Company of Guizhou. In this high total cost project (confidential), BF Mining is not only responsible for the capital investment, but also the engineering design, construction organization, complete set of supply and installation, negotiating with the loan bank to arrange the project financing, production and sales of the mine in 5 years.
For investors, operators and loan bank of the project, the concessions contract of mine is the core of the entire BOT financing. The main contents of this contract include:
HOT Mining (Beijing) is responsible for construction of the mine, mining and mineral processing production line; HOT Mining (Chengdu) is responsible for operation and maintenance, and it has the right to charge according to the way agreed by both parties.
A financial institution (confidential) is responsible for arranging the construction funds of the project required. Credit terms: HOT Mining (Beijing) provides project completion guarantee + insurance of one insurance company.
The original shareholders of this mine and BF Mining transferred franchise rights to HOT Mining, overseas partner of HOT will be responsible for the trading business of mineral products.
BF Mining provides the lowest sales of fluorite to HOT as the equity guarantee, ensuring that the sales income of fluorite can repay capital with interest of 100%.
The concession contract period is 5 years. HOT (Beijing) will transfer ownership of the mine project to BF Mining for free on the expiration date of concession contract.
Loan syndications
This financial institution is the financial advisor of the project who recognized limited recourse loan for this project.
The project loan is limited recourse. Loan syndications are ask to bear the risk of completion and market. However, due to the lowest cann sales rights guarantee which mine proprietary contracts provided, the risk of market is reduced. And it becomes one of market expectation risks in a manner. Thus the main business risk which loan syndications beared is project completion risk. The profit is influenced by project postponed to a great extent. But it is not the same as other projects completion risk, this mine project can be set up and produced in sections. It expected that ore mine can be saled after mining construction and tunnel digging. Then the income of ore ming salings can cover the cost of tunnel digging. It reduces the influence of completion risk for the whole project.
The other fund of project construction can be invested in by expenceses of equipments and constructions at developing stage.
  Project financing plan analysis
1. The BOT model brings big benifit for project investors and operators
As for BOT model, the BF mine can be construsted fastly and comes into producing and production saling. After the proprietary contracts end in 5 years, this project can be taken back without preconditions.
In the position of investors and operators, the income by BOT model is very impressIved. This project can get two sides of benefits as follow: First, according to the forecast, within 5 years of the concession period of the mine project company can get nearly a billion yuan of pre-tax profits; Secondly, as general contractor, during the construction period can be obtained from the contracted projects some tens of millions of Yuan of pre-tax profits.
2. The analysis of the risk in BOT financing model
This mine project is special in project risk under BOT model. These particularities have a considerable impact on the application of BOT model.
NO.1 Market risk
Mining industry is a cyclical industry. Demand has far outstripped supply of minerals when the market is good. But it will become a problem to live for a mine when the market is poor. Characteristics of the concession agreement are taking 100% market risks. That says buying all the products in accordance with the provisions of the price. Thus from the perspective of project financing the market is expected to be a major risk during the franchise period.
NO.2 Investment environment and policy risk
Considering from the project loan syndication perspective,the business risk and policy risk become a very important factor. Thereby, in the big structure of BOT finacing, if we can attract several local major financial institutions or participation of other partners, this can play a multiplier role.In this mine in project financing arrangements, hot mining helped to negotiate in advance the operation of local bank loans, as well as shares of large State-owned enterprises in the local intent. These active when running in the mine's future policy towards local government support and partner assistance has a positive meaning.
NO.3 Safety issue of mining project is the main risk in production.
Mining is a high risk work, for instance, in the process of production, we need many blasting equipments when doing blasting work, the accident may happen if we don't store and use them properly. In underground mine, there are some more accidents causing severe personal injury or property loss, such as collapse, roof fall, wall caving, water bursting, etc.
Therefore, it is better if the general contracting company has complete mine hosting operation experience, or subcontract production to other contractors. We should do the preparation job in advance, ensure it works safely.
NO.4 Geologic Risk
Mining object is the underground mineral resources. Even we do the exploring works and feasibility research in advance, geological exploration happens inevitably, effecting technologic and economic parameters, such as reserve of ore deposit and ore grade, because of the complexity of geological conditions, polytrope of ore occurrence conditions, and some other unpredictable geological factors. The investors take high risks when making investment decisions thereby affecting producing efficiency and profit even loss money. So, as for a heavy investment, it is necessary to spend more time doing verification holes and related jobs before the official launch.
NO.5 Profit and Foreign Exchange Rate Risks.
It omitted in this paper.
Hot Mining Co. Ltd is communicating with a coper-cobalt mining company in Zambia about using integrative project and using BOT mod as well. If successful, we will share with mining colleagues about BOT production and implementation in international mining projects.
Prospect of BOT mode in mining project
Compared with Europe and the United States, Australia and South Africa, the degree of marketization of China's mining projects is still low; and there does not form the environment of Primary Mining Companies production; mining investment in a single form, almost all investment by the state, especially large and medium-sized mines, dislocation with economic development stage. Mining investment and financing system reform, broaden the financing channels, in particular, the establishment of a Primry Mining Companies's capital market is imminent. In view of this, Hot Mining in their own capacity, with the actual project interpretation of how the BOT financing approach to the development of mining, and hope to inspire the domestic mining company. Over the past decade, the establishment of primary mining companies financing channels and improve the mining project financing market. It is one of the important works that the Chinese mining industry colleagues have been working hard to push forward, the external conditions of this matter are gradually mature, BOT and other project financing models in the field of mining projects will have a broad market prospects, and its unique financing model is inaccessible to traditional ways.
Epilogue
Successful results of BOT project financing programme is a win-win situation. From the instance of the mines we know that project sponsors (the final owner of the project), the direct investors and operator of the project and project lending bank, through the construction and operation of the project have made considerable gains, this is the most fundamental driving force for a financing model to be implemented. Two key points for the successful implementation of BOT project financing plan:one is the franchise right, another is the project location of the investment environment (international project is where the state the owned business environment). The franchise right is not only the basis of project construction and operation of investment accounting, but also it's guarantee of return on Investment. And the investment environment of the project location has a great impact on the project completion risk.
Of course, the mining conditions of the itself mining project and other infrastructure conditions should be good enough.
HOT introduction
HOT Mining is a national high-tech enterprise, is committed to providing the world's leading mining and mineral processing integration solutions.Scope of services include coal, iron ore, copper, gold, lead and zinc ore and other industrial
minerals, from mining to clean processing of "one-stop" service,including from the beginning of the assessment of resources, to the project financing, engineering design,complete sets of supply,engineering procurement construction to production hosting operation services services after the completion of the mine.
HOT service footprint throughout the world's major mining countries, HOT has been in Australia, India, Iran, Pakistan, Chile, Zambia, North Sultan, Guatemala and well-known local service providers to set up offices or sales and service team.
Contact Us



Serena Fu



Elvis Dai

Kira Zhang

Jotty Jiang

Lolita Liao


Email:




serena.fu@hot-mining.com




elvis.dai@hot-mining.com

kira.zhang@hot-mining.com




jotty.jiang@hot-mining.com




lolita.liao@hot-mining.com




Skype:




serena20140924




elvis.daiqiang91

kira.zhangjing




jotty588




lolita.liao918




Whatsapp:




+86 151 0833 3341

+86 13678030179

+86 152 8105 1932

+86

183 8165 6825

+86

136 6816 2558
Please feel free to give your inquiry in the form below.We will reply you in 24 hours.