News&Online Bidding
Hot Product
Contact Us
Company:Beijing HOT Mining Tech Co., Ltd
Email: info@hot-mining.com
Phone:+86 28 83311885
Fax:+86 10 58646590
Address:Room10811, Floor8, Building A, Galaxy SOHO, Dongcheng Dist, Beijing, P.R.China
Sudan Client Visited OEM Factory of HOT
Mr. Mohammed Osman who is the CEO of Alara Mining Co.,Ltd of Sudan visited the HOT's office on July 12th. After discussion of the projects we can cooperate, Lantis Ye led Mr. Osman and some members of HOT to visit one of OEM factories of HOT in Jiangyou city on July 13th.
After we arrived at the factory, the engineer introduced established time, development history and export performance of this factory at first. And the highlight is showing various mineral processing equipment of high quality. Sales managers and engineers explained the materials and working performance of ball mill, hoist, cone crusher, impact crusher, jaw crusher, rolling machines and cement rotary kiln.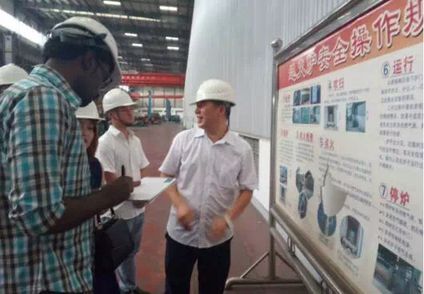 The large-scale ball mill of HOT is as follows!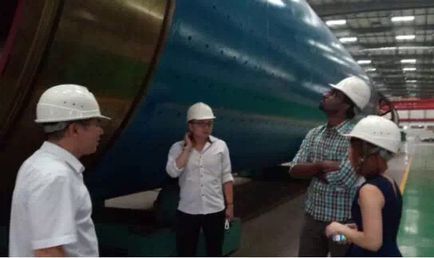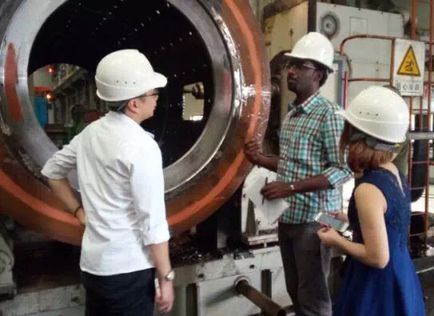 This ball mill adopts the helical gear tooth combination drive, the system uses grease lubrication system to ensure the lubrication, the gears are sealed in the gear protection cover to prevent dust. This kind of ball mills can work continuously
for 24 hours.
Besides ball mills, there are kinds of crushers with innovative structure and excellent performance. The series of impact crusher below adopt domestic and foreign advanced technology to optimize design. It is used for crushing ores and rocks with particle sizes less than 120-350mm and compression strength no more than 320MPa. It features large crushing ratio, high crushing efficiency and convenient maintenance.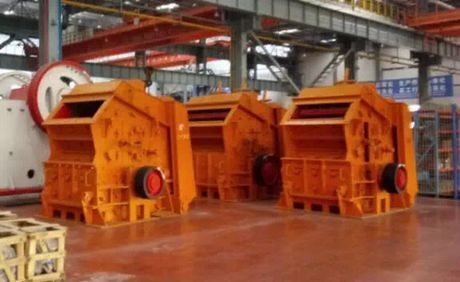 After seeing these machines, Mr. Osman said "Those are the best equipments I've ever seen, it's amazing!! Great, the same level as Sandvik"! Of course, this is HOT!