News&Online Bidding
Hot Product
Contact Us
Company:Beijing HOT Mining Tech Co., Ltd
Email: info@hot-mining.com
Phone:+86 28 83311885
Fax:+86 10 58646590
Address:Room10811, Floor8, Building A, Galaxy SOHO, Dongcheng Dist, Beijing, P.R.China
"...an adventure"
The battery locomotive swaying in the underground 230 meters deep roadway next to the belt conveyor which is gallops running. Ray leaned his head against my shoulder, and the warm man from Pakistan told me that he was going to remember the experience which is like a fantastic adventure.
Ray is an international trade manager of his group company, and invited by HOT to visit ultra thin coal seam mechanized mining in Sichuan so that jointly promote the Pakistan local coal mine mechanized mining. When we laughed and said that the friendship between China and Pakistan are profound, Ray didn't reply soon and just smiled:"Do you believe it?"
We firmly said that we do believe.
Ray said it was his first time to Chengdu and he had never been to a coal mine before.
The ultra thin coal seam mechanized mining demonstration mine of HOT is in a small village near Chengdu. Before we got there, we visited the HOT's cooperation repair plant in the southwest which can product and repair of coal mining equipment.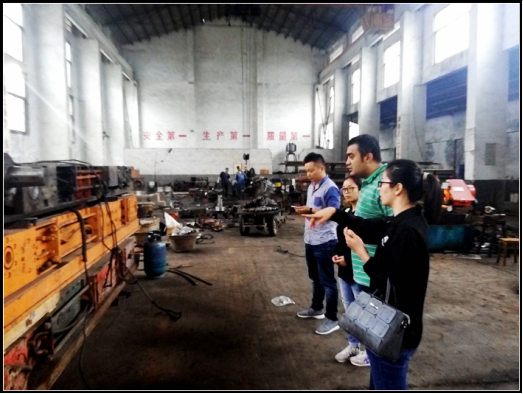 Figure 1 Staff to explained the machine for Ray

Figure 2 Ray carefully observed
HOT knows well about these mechanical monsters just like a light carriage on a familiar road. But its novel to Ray, in Pakistan the miners are relying on their hands and shovels.
Arriving in the mine, we have to seize the time to put on work-clothes and take the first aid equipment. Then we entered the coal mine led by the miner.
Coal mine in the earth maybe similar, but not the same. Ray pointed to the battery locomotive and the transport plane then asked me: "If these are running by electric?What if there is no electricity ?"I felt so confused, because no electricity can't work, there are few places in the world where is no power plant.
When we reached working face the work of the miners in the morning has been completed. Then they would use the hydraulic anchor move shearer and the scraper conveyor.
The mobile device took about an hour, finally they started to cut coal. Before got into coal mine, I suggested Ray to climb into the working face and see the coal mining machine work face to face. Waiting was worth it, we can't wait to get into the working face and bent down at a height of less than 0.9 meters of the working face. As miner said the production of coal is currently 700 tons a day which was more less than before.
Ray told us a coal mine in Punjab the most affluent province in Pakistan, the miners are employed by private contractors.
They usually have a group of four people who can dig a ton of coal each day but salary is only 10 dollars and divide it equally between four people. The miners are using the most primitive way of mining, and donkey is the transportation tool. The miners must work hard in the darkness like slaves, after coal breaking into the bag, let the donkey carry to the ground, then trucked away.
That sounds shocking, miners in Pakistan need help, help them get rid of poverty, help them to improve the mining condition.
Ray said it's difficult both of us thought it's not easy. In Pakistan, coal mines are classified as state-owned and private. At present, currently 80% of the coal mine is operated by private, more than 5 thousand small coal mines employ about 300 thousand miners, coal production is about 4 million 500 thousand tons per year 90% of them used to make bricks.
In the past 50 years, the proportion of coal in energy consumption in Pakistan fell sharply, from 68% in 1948 to 35% in 1958, only 5% in 2002. According to the world coal association December 2002 statistics, the proportion of the world's coal power generation in the world average of 39%. Due to cheap, convenient and government subsidies to other energy sources, the use of coal in the bar industry in the past few years has become less and less, many chemical factories and cement plants in the last century to 60s natural gas or fuel oil. But in view of the current energy situation and the high cost of imported oil, people's eyes began to turn to coal.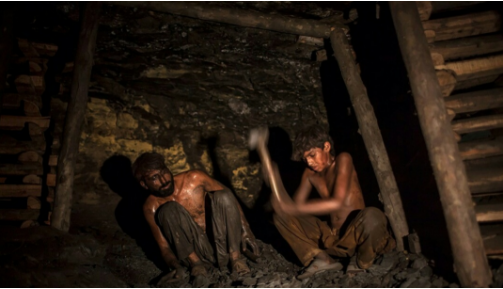 Figure 3 Pakistan coal miners to break mine
However,technological transformation is not difficult but people are not easy to change. If we do not help Pakistan, which country will also lend a helping hand? Hot-Mining committed to ultra thin coal seam mechanized mining, may the response to The Belt and Road Initiative to help our Brother-Pakistan. Meanwhile HOT appeal the industry of insight to help Pakistan coal mine to achieve mechanical mining in company with HOT.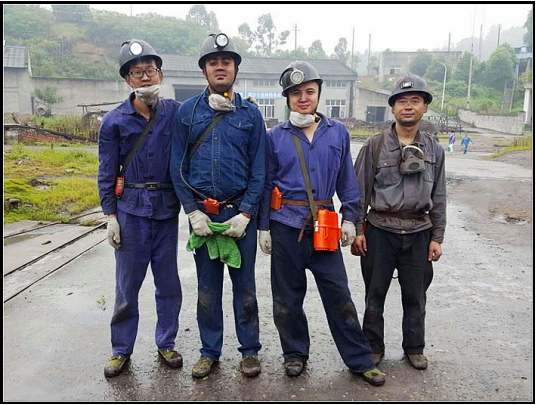 Figure 4 Group photo
More Information Please Contact:
Jito Jin
Email: jito.jin@hot-mining.com
Tel: +18314455337(whatsApp)