News&Online Bidding
Hot Product
Contact Us
Company:Beijing HOT Mining Tech Co., Ltd
Email: info@hot-mining.com
Phone:+86 28 83311885
Fax:+86 10 58646590
Address:Room10811, Floor8, Building A, Galaxy SOHO, Dongcheng Dist, Beijing, P.R.China
German client God in Bolivia is hard to get? HOT: Don't bother, let me handle it.
After a few months of previous exchange,the project of Sand and gold mining in Bolivia has been initially formed.All aspects have entered from the initial idea to the actual planning stage.One of the important nodes is on-the-spot investigation of clients and exchange details face to face.
According to customer project situation, HOT selected two investigate sites:the first is Qingzhou which is one of ancient "nine states ",the second is Shijiazhuang, the capital of Hebei Province and coordinated parties, scheduled the final investigation at mid-August.When the time comes,the two gentlemen Mr.Alexander and Mr.Edwin will travel thousands of miles to come China.
August 15th at ten a.m.,HOT started from Chengdu to Beijing Capital International Airport and will be there to meet these two distinguished German friends.Around five PM,two handsome gentlemen turn up in due time.The investigation trip was officially opened.After a long flight, customers although were very tired but time was tight and task was heavy , we took a break at the airport, then cheer up ,still went to Jinan over night as planned .At 22:00 in the evening,we finally arrived in Ji'nan.Summer here, Jinan greet our arrival with a heavy rain.It rained heavily, until the second day nearly noon to stop.
Eearly in the morning of 16th,the HOT's OEM factory director Wang and Sales Manager Miss Liu drove a car in the rain to meet two gentlemen and HOT people.
After three hours' drive ,we eventually arrived Qingzhou factory, it was noon.After Mr.Wang's warm hospitality, he took us to visit the factory.Factory filled with all kinds have been built or are building gold or sand panning equipment, many workers kept busy to work.Mr.Edwin as technical advisers of this trip, apparently was very understood these equipment, although his English was not good , but we just draw a little diagram or gave an action , he would take the hint.He is an expert indeed.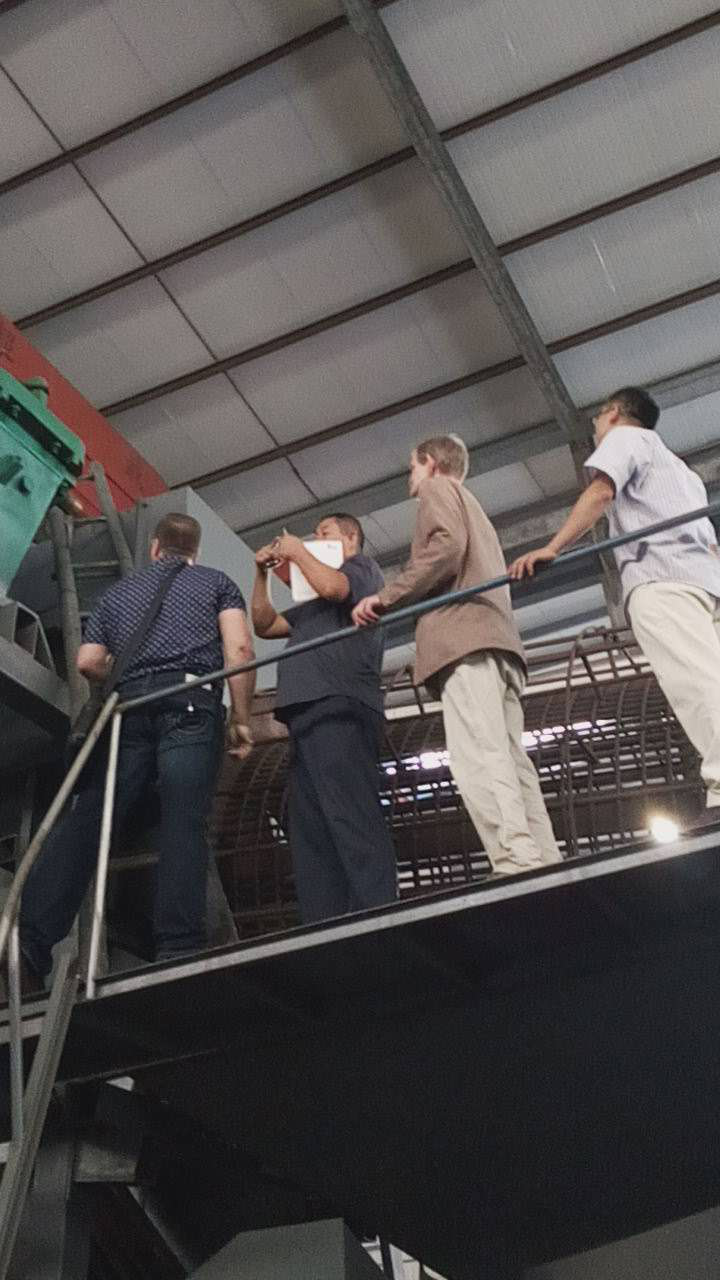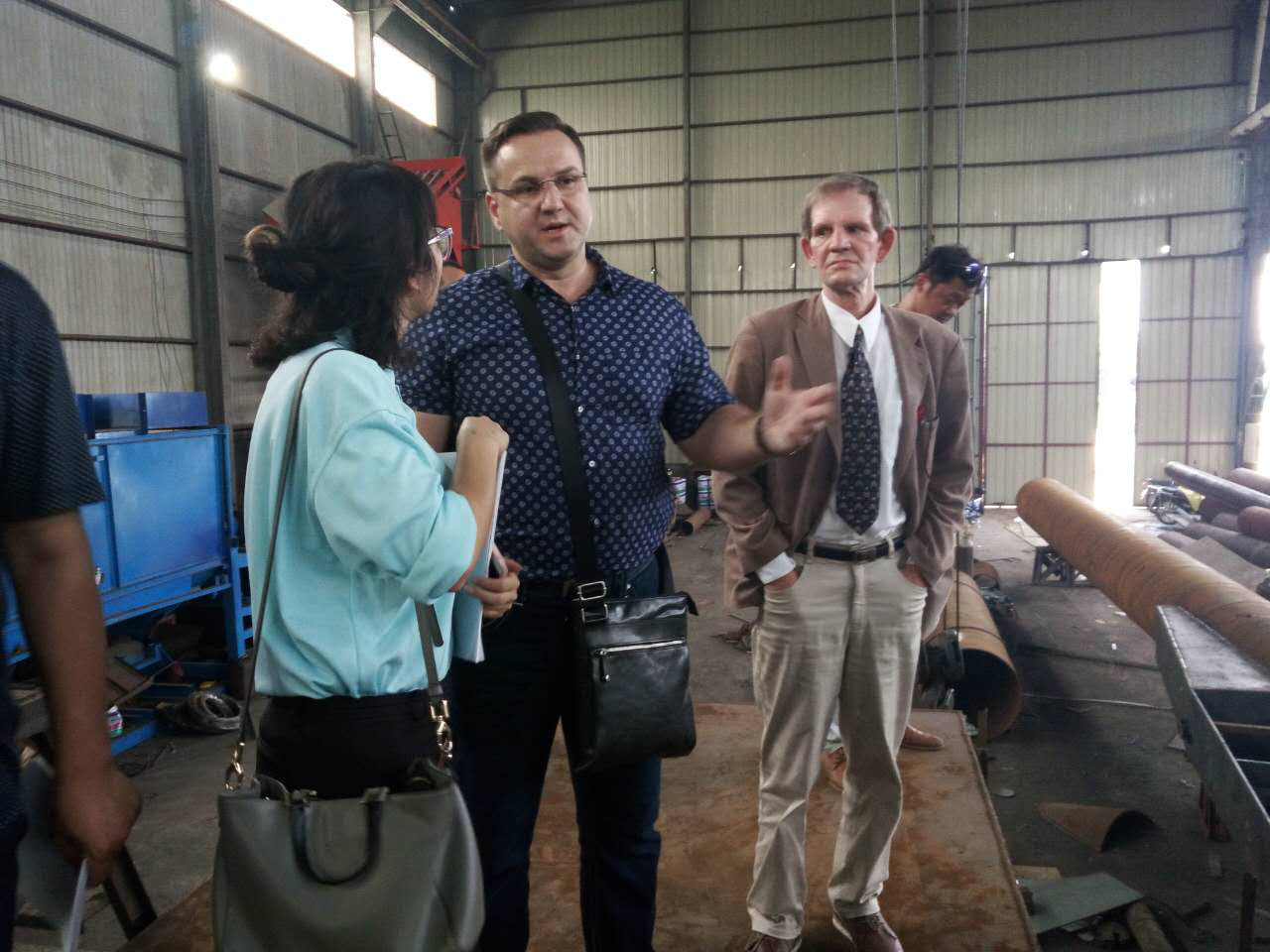 After visiting the factory, we discussed the meeting room for nearly 3 hours.In this process, HOT partners and factory technicians full analysed the feasibility of the project, played videos of the past success cases in Africa and Southeast Asia for two German friends .German customers was very admirable to our processing design capabilities and a wealth of overseas experience.Then we reached a consesus on the way of cooperation and how to carry out the follow-up work.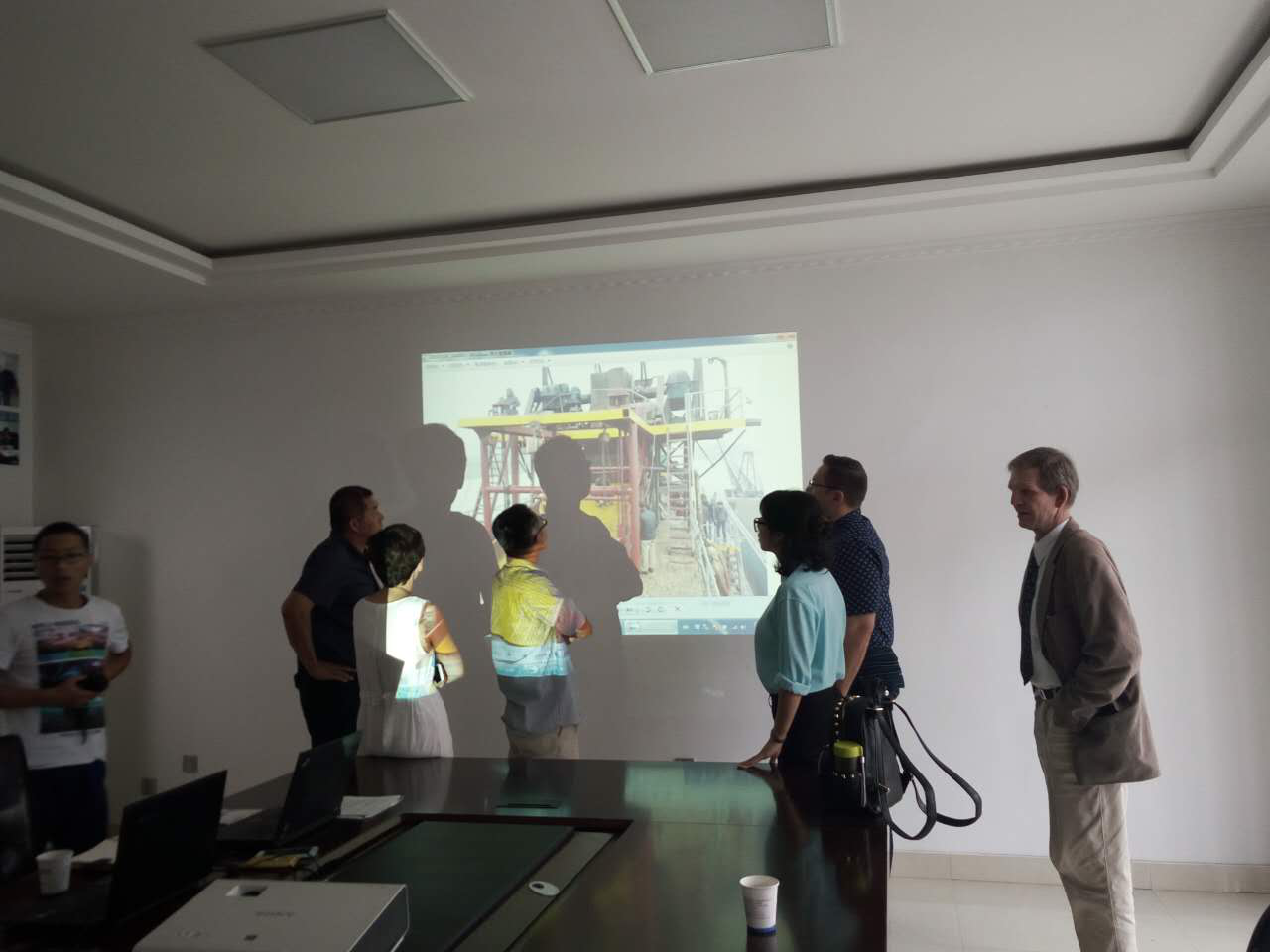 At noon of 18th , we arrived at the Shijiazhuang industrial pump factory which is the leader of professional manufacturing slurry pump in domestic . The plant has six plants, casting processing integrated production.
Chief Engineer Mr.Yu and Director of foreign trade Deputy Mr.Fan personally led us to take a look from modeling, casting, processing workshop one by one.
After visiting the complete process workshop, two German guests from the industrial powers can not help but put up a thumb,they had a new understanding to the industrial production technology and capacity of China.At the meeting has been always talking about cooperation with HOT, and expressed the desire to establish long-term cooperative relations.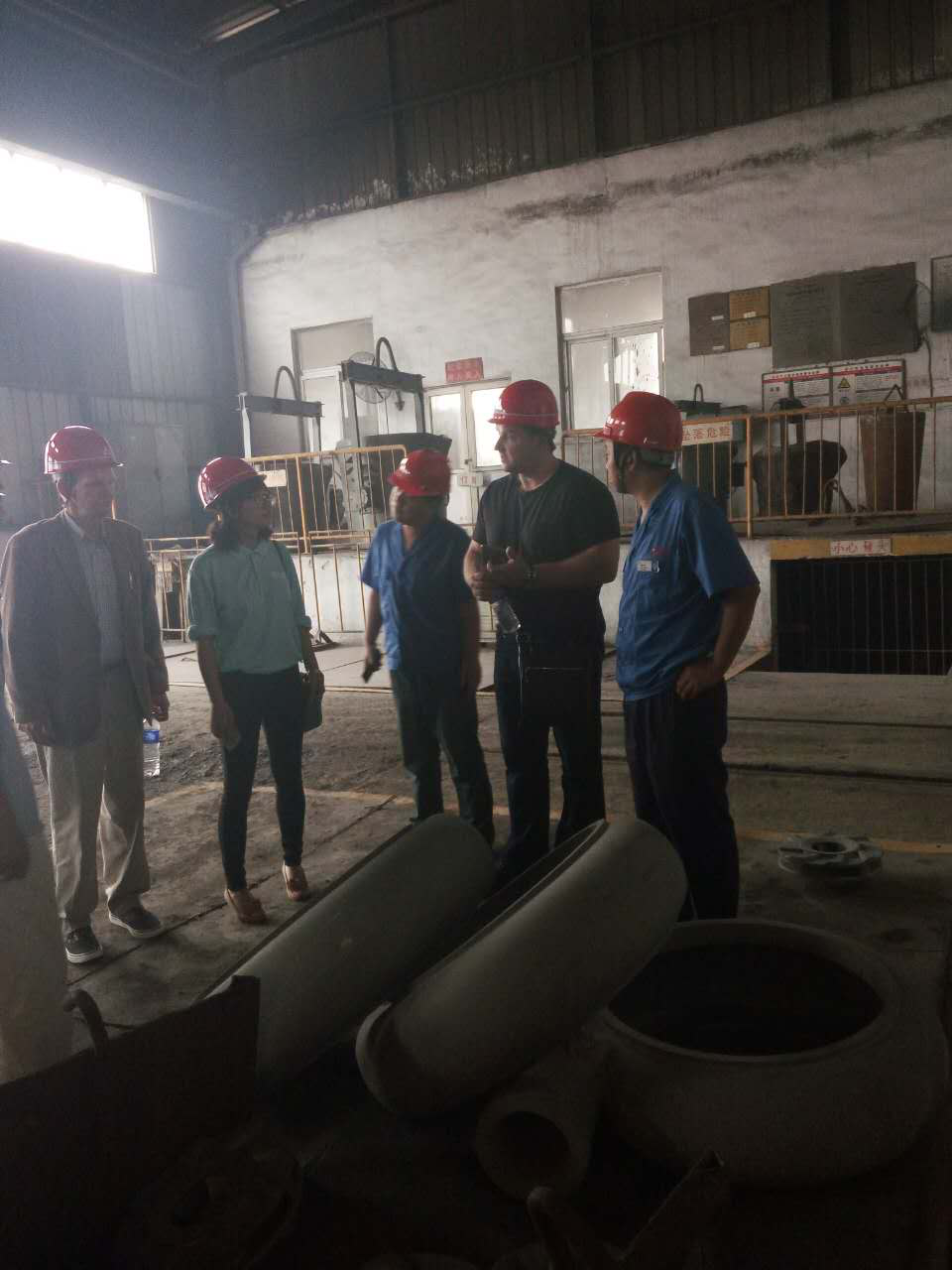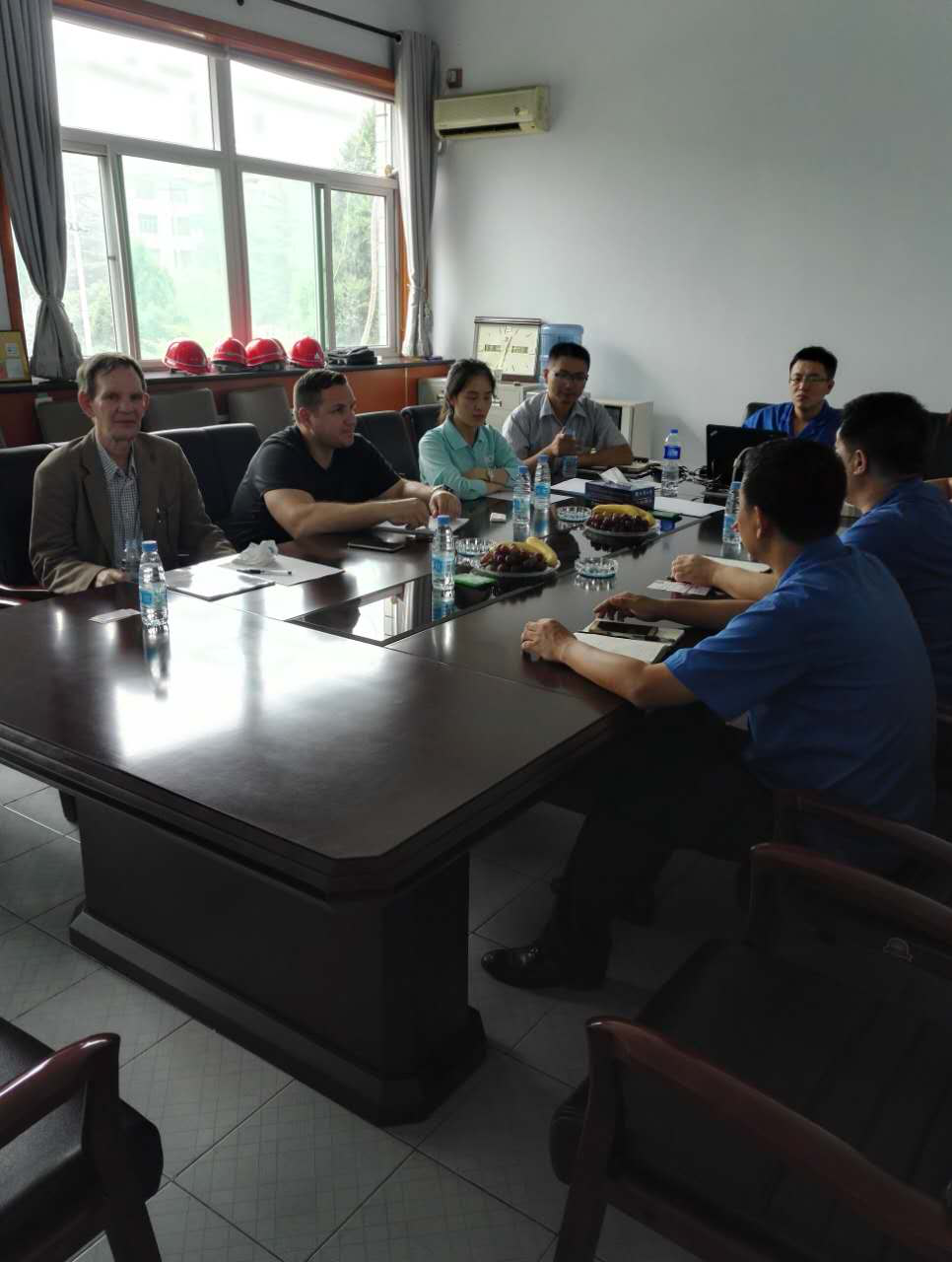 The four-days investigation tour got a successful conclusion.In this process, German customers not only had a new understanding of China's industry,but also expressed deep love for Chinese cuisine.Every time in the face of various patterns of Chinese food, they always sincerely sigh"Wonderful life in China!"haha,after hearing this,i was always very pround of our food.
Special thanks to: HOT technical director Mr.Camus accompanied and technical support as well as Russian region beauty Mila's fluent Russian translation