News&Online Bidding
Hot Product
Contact Us
Company:Chengdu Cobalt Mining Co., Ltd
Email: sales@hot-mining.com
Phone:+86 28 83311885
Fax:+86 10 58646590
Address:Room10811, Floor8, Building A, Galaxy SOHO, Dongcheng Dist, Beijing, P.R.China
Comparison of RC and HTBS
Comparison of RC and HTBS
---
Introduction of RC (Reflux Classifier)
RC (Reflux Classifier) was successfully developed by Galvin Research Team (2001-2011) of Australian Newcastle University, it is mainly used for coarse coal slime separation. The structure is shown in below picture. It was manufactured into real equipment by Ludowici MPE company, achieved by university-industry cooperation. Up to now in China, it has been in operation in coal washing plants like Tashan CHPP and Liuwan CHPP. Unlike traditional teetered bed separators, there's one group of tilting plates above and below the feeding inlet. The tilting plate increases sedimentation area of RC, what's more, beneath each group of tilting plate there's two sections of high-density pulp formed, which created best separation condition for RC.
Compared to HTBS, the outline profile of RC is rectangle shape, which is more complex than HTBS; the massive size makes it harder to wash, repair and maintain. It's one of reason that RC promotes slowly in China market.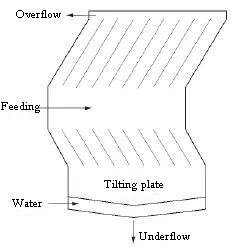 Introduction of HTBS
HTBS is short for "HOT Teetered Bed Slurry Separator", it's also very friendly to separate coarse coal slime in coal slurry system.


Advantages of HTBS compared with other similar products:
1. Expert Control System: By precise calculation of PLC (Programmable Logic Controller) and conbining coal washing experts' experience, the Expert Control System integrates the parameters of separator itself and influencial circumjacent signals, thus automatically control the separator's basic function of truning on, turning off, discharging, topwater valve's opening size or alarming. With large LCD touch panel, the diagram is clear and intuitive, and easy to operate.
2. Topwater Self-stabilization System: The coarse coal slime separator mainly depends on power of upward current to fulfill separation, thus the stability of upward current determines separation effect. The topwater pressure of traditional TBS Separator is manually regulated by operator's experience, the disadvantage is: poor control accuracy, time wasting, randomness and poor tracking performance. For HTBS, by using German flowmeter, the Topwater Self-stabilization System transfers flow signal to Expert Control System, then Expert Control System regulates topwater valve's opening size or inverter output of topwater pump automatically, thus achieves topwater self-stabilization control.
3. Special-designed Cup-shaped Discharging Valve: In traditional TBS, the discharging valve is in conical shape, and sealed by string around. When the valve is opened maximumly, the valve body can only move 9mm upwards or downwards, which leads to poor control accuracy. The Sepcial-designed Cup-shaped Discharging Valve of HTBS has distinctive runner, when the valve is opened in maximum size, the valve body can move 44mm upwards or downwards, which is better for more continuous discharging and improves control precision greatly. Meanwhile, the valve body is made by special PU material, with good airtightness and good resistance, no water and pulp leaking. The lifetime can be over 6 months if daily operation time is 20hrs.

Conclusion

Both RC and HTBS are hydrosizers based on teereted bed technology, which can realize mineral separation just by circulating water. However, due to the rectangle shape and tilting plate design, the structure of RC is more complex than HTBS, also the repair and maintenance is even harder, that's why the application case is fewer than HTBS in China.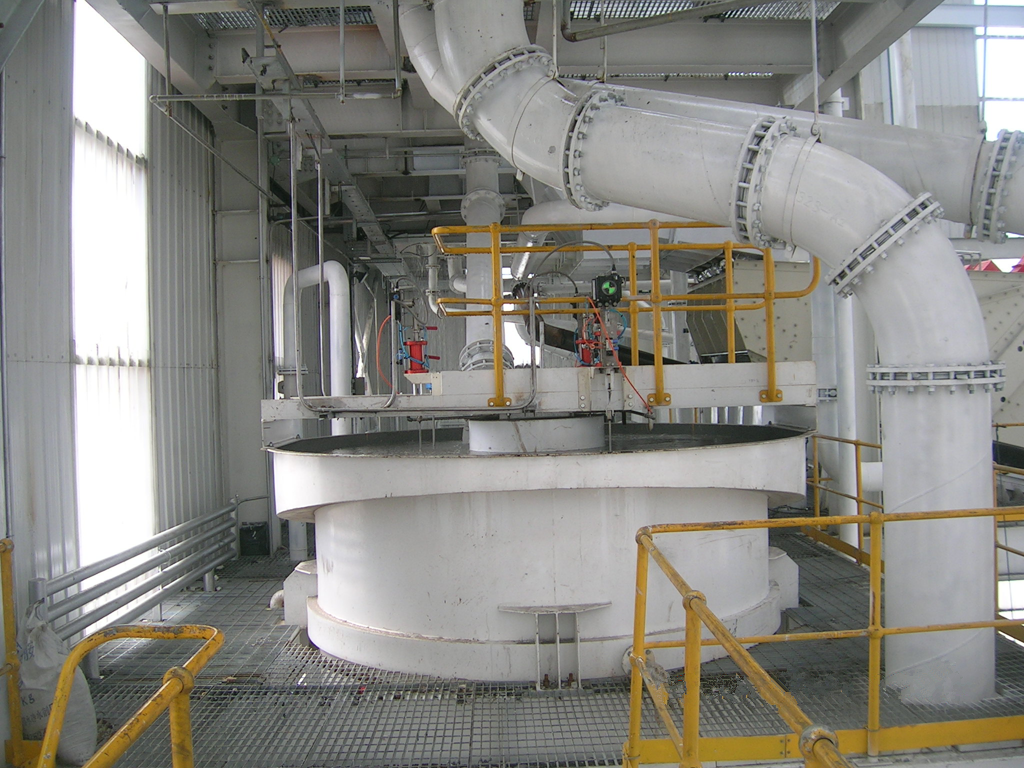 HOT Mining has many years' experience in international coal washing plant EPC and EPs projects, as well as plant upgrading and system equipment supply, both for DMC and JIG plant.
Contact us for more:
Name Email Tel/Whatsapp
Teresa teresa.zheng@hot-mining.com +86 15281626323
Serena serena.fu@hot-mining.com +86 15108333341
Cathy cathy.zeng@hot-mining.com +86 13551150037